Abhaneri
Abhaneri is originally named as Abha Nagri that means City of Brightness. It was built by King Raja Chand of Gurjar Kingdom in 9TH century. It is popular for Chand Baori and Harshat Mata Temple. It is a legend that Goddess Harshat Mata shower brightness all over the village, so it is named Abha Nagri which is probably mispronounced as Abhaneri. Jaipur city being the hottest tourist destination has numerous magnificent forts, palaces and historical spots to attract visitors from all corners of the world. There are several wonderful places near Jaipur that are truly amazing to witness and explore the art, culture and heritage of colorful state Rajasthan. There are plenty of impressive monuments in small villages near Jaipur that offer lots of excitement and remarkable adventure.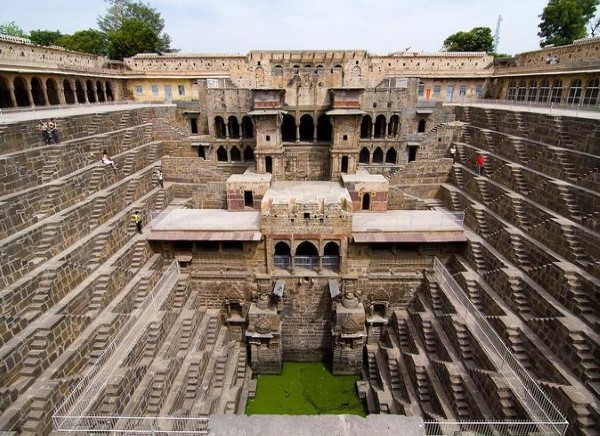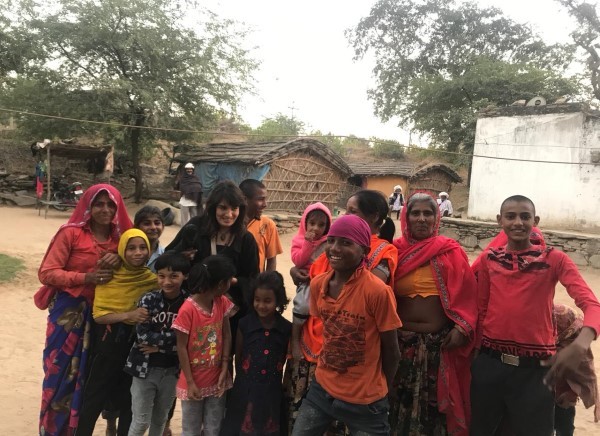 Village tours
A herd of buffalo wandered back from the fields, followed by women in brightly coloured saris, water gourds balanced on their elegant heads. Blue jays darted overhead as smoke rose from the cooking fires and aromatic smells filled the air. A reclining cow chewed on a cabbage, a man on a bicycle wobbled slowly past. The village children played on the path between the crocked houses while several of the village elders, pulling indolently on their smoking beedis, squatted by the track to discussed the day's events. It's a magical time of day when dusk settles in a thousand villages across the Indian subcontinent and the night creeps in. The Indians have a word for it… Godhuli, the home coming.
Bhangarh
Bhangarh is a village situated in India. It is famous for its historical ruins, and is considered to be one of India's many haunted locations. It is situated in the Rajgarh municipality of the Alwar district in Rajasthan. Bhangarh is at the edge of the Sariska Tiger Reserve.Bhangarh between Jaipur and Delhi, and is also a pre-historic site and tourist spot. The most remarkable aspects of Bhangarh are its old buildings: the Hindu temples of Gopinath, Shiv (Someshwar), Hanuman, Ganensh, Vishal Devta, Lavina Devi, and Keshav Rai. Other buildings include shops and dhabas along the main road, several havelis, a mosque, and a palace.The palace is protected by two inner fortifications across the valley. The town is separated from the plain by ramparts with five gates.
Sariska
Sariska Tiger Reserve is a national park and tiger reserve located in the Alwar district of the state of Rajasthan, India. The topography of the protected area comprises scrub-thorn arid forests, rocky landscapes, dry deciduous forests, rocks, grasses and hilly cliffs. On arrival in Ranthambore - check in at the hotel. Ranthambore Wildlife Sanctuary - Rajasthan's most renowned wildlife sanctuary, it is 400 sq kms of dry deciduous forest, perfect natural habitat for tigers, and is set in the Aravalli and Vindhya hills, dotted with pavillions and dominated by a hilltop fort. Ranthambore was one of the hunting preserves of the former rulers of Jaipur and because of this the Maharajas ensured the environment was preserved and the forest and their inhabitants well protected. It has a good population of tiger and their prey species, and has been declared a "Project Tiger" reserve. Wildlife includes blue bull, black buck, spotted deer or cheetal, wild boar, a large variety of bird species and, if very lucky, the rarely seen leopard.